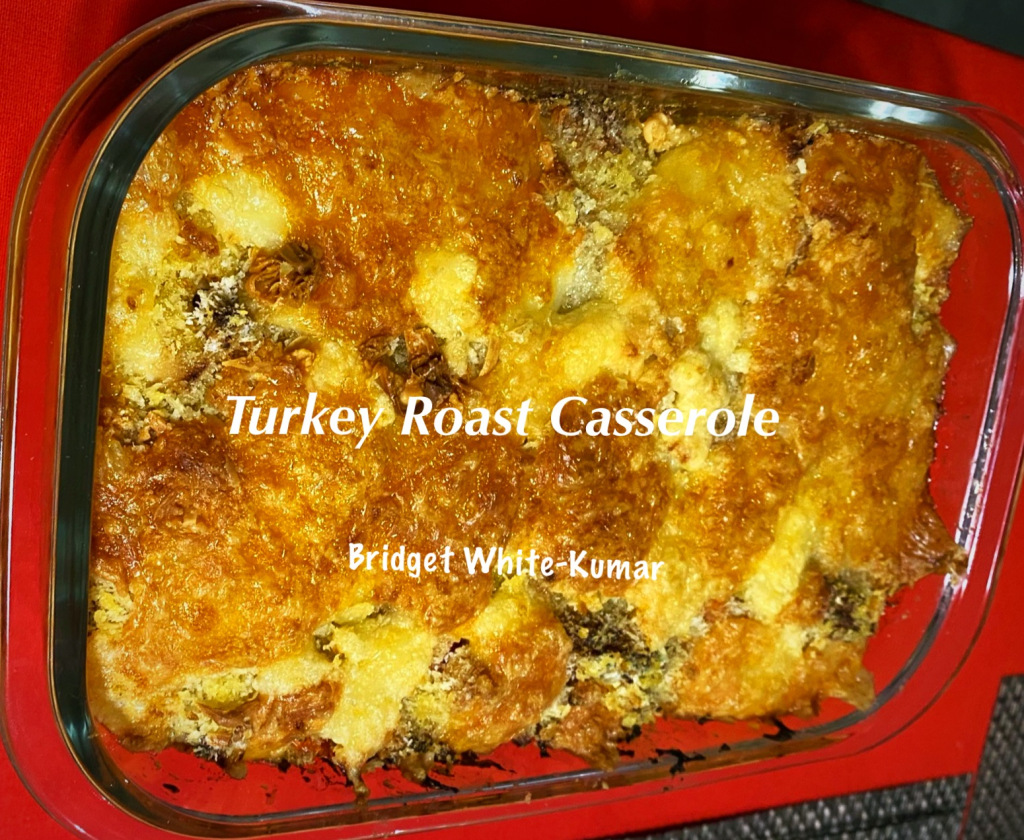 TURKEY ROAST CASSEROLE
This is a recycled dish using leftover Turkey Roast. It's a meal in itself with a slice of toast and a salad. Any seasonings of your choice could be added to flavour the dish
Ingredients
2 cups shredded or chopped left over Turkey Roast
2 cups Bread Crumbs
1 cup milk
1 cup fried onions
1 cup chopped tomatoes
2 eggs, beaten
2 teaspoons Worcestershire sauce (optional)
Salt to taste
1 teaspoon ground black pepper
1 teaspoon parsley flakes
1/2 teaspoon garlic seasoning
1 teaspoon paprika or chillie powder
A few mint leaves
Preheat the oven to 180 degrees C
In a large bowl, combine the turkey with all the ingredients.
Mix just until well combined.
Add a little more milk if required
Butter a baking dish and transfer the mixture to the dish
Dot with a few blobs of butter
Sprinkle some breadcrumbs evenly on top
If desired, sprinkle or lay shredded cheese on top
Bake at 180 C for 20 to 25 minutes till the casserole is firm and nicely browned on top.
Let it rest for 10 minutes before serving
Enjoy it plain or with roast and a salad
(Visited 13 times, 1 visits today)