SHIN BONE SOUP A Soup is primarily liquid food that is made by combining ingredients such as meat and vegetables […]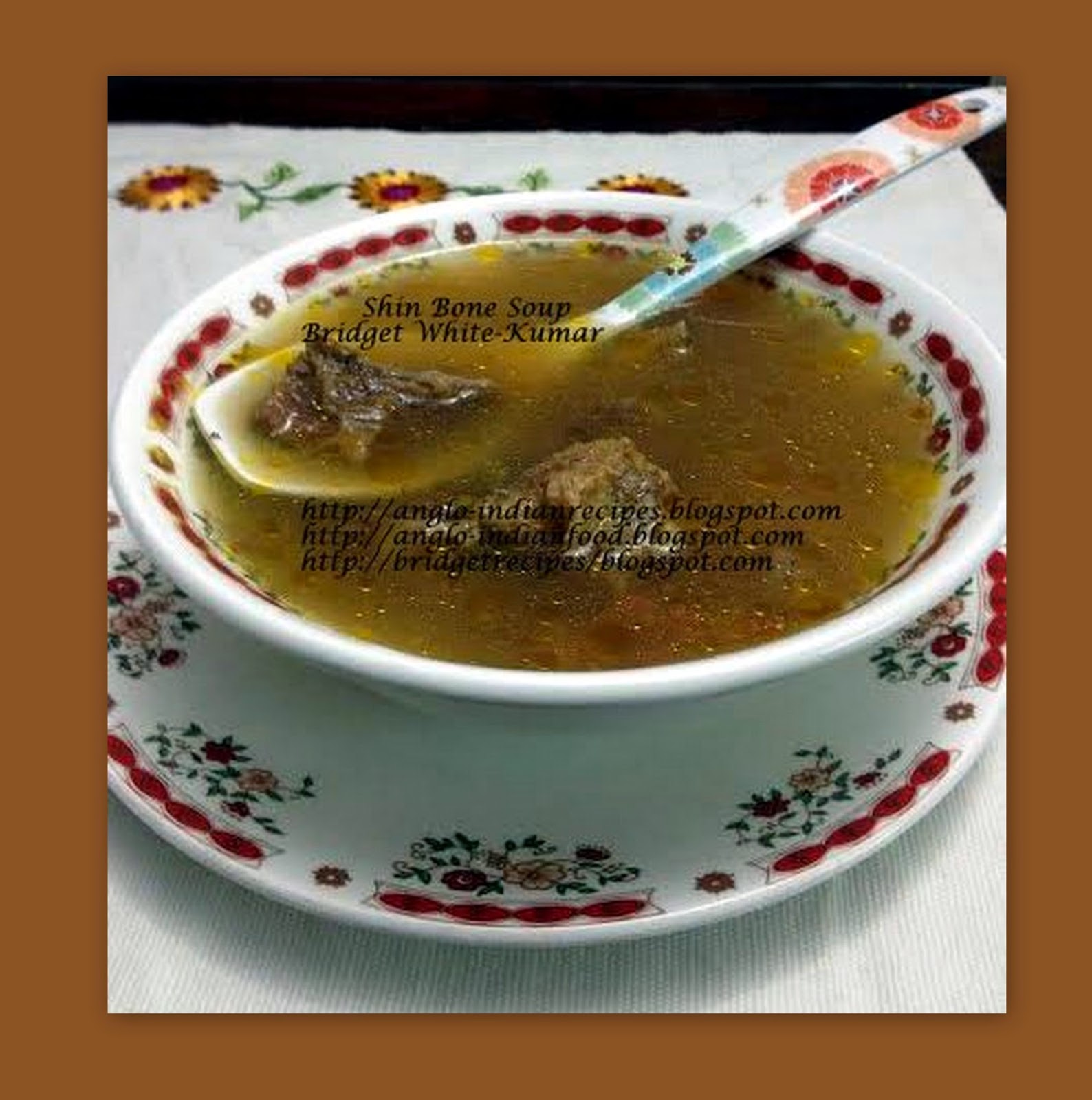 SHIN BONE SOUP
A Soup is primarily liquid food that is made by combining ingredients such as meat and vegetables with some seasonings and boiling these ingredients in a pot for a suffient time till the flavours are extracted and a thick broth is obtained. Soups are generally served warm (but may be cool or cold).
Here is a simple recipe from the olden days for a whole SHIN BONE SOUP. Just right for a cold winter or rainy day or when one is feeling 'down in the dumps'
Serves 6

Preparation Time 2 hours
Ingredients
½ kg Beef Shin Bones chopped into medium size pieces
2 teaspoons pepper powder
2 teaspoons chopped mint or chopped corriander
2 large tomatoes chopped
2 medium size onions sliced thickly
Salt to taste
Wash the Shin Bones thoroughly, and boil with all the other ingredients in sufficient water - (about 1 or one and half litres of water or more depending on how much soup is required) in a suitable Crock Pot or Vessel.
Simmer for about one hour till the soup is slightly thick and the broth gets a nice brown colour. Add more salt and pepper if needed. Serve with bread or toast.
(Visited 332 times, 1 visits today)