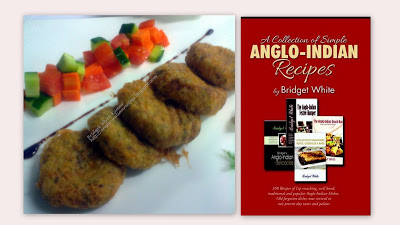 A Simple recipe for Prawn and Potato Cutlets from my Cookery Book A COLLECTION OF SIMPLE ANGLO-INDIAN RECIPES. it could be served as a snack at tea time, a starter at parties or a simple side dish with rice and pepper water.
S
erves 6 Time required: 1 hour
300 grams cleaned and de-veined Prawns
3 potatoes boiled and mashed
3 tablespoons bread crumbs
Wash the prawns well and cook in a little water with some salt and a pinch of pepper and turmeric till tender. Remove and keep aside to cool.
When cold, mix in the mashed potatoes, mint, pepper and salt.
Form into oval shapes and flatten with a knife.
Heat the oil in a flat pan. Dip each cutlet in the beaten egg, roll in bread crumbs, then shallow fry on both sides till brown.
Drain and serve hot with Tomato sauce / ketchup and a salad if desired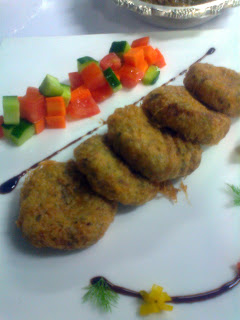 0
(Visited 4 times, 1 visits today)