GRANNY'S FOWL CURRY An old favourite of bygone days, when country fowls and hens were reared at home for the […]
GRANNY'S FOWL CURRY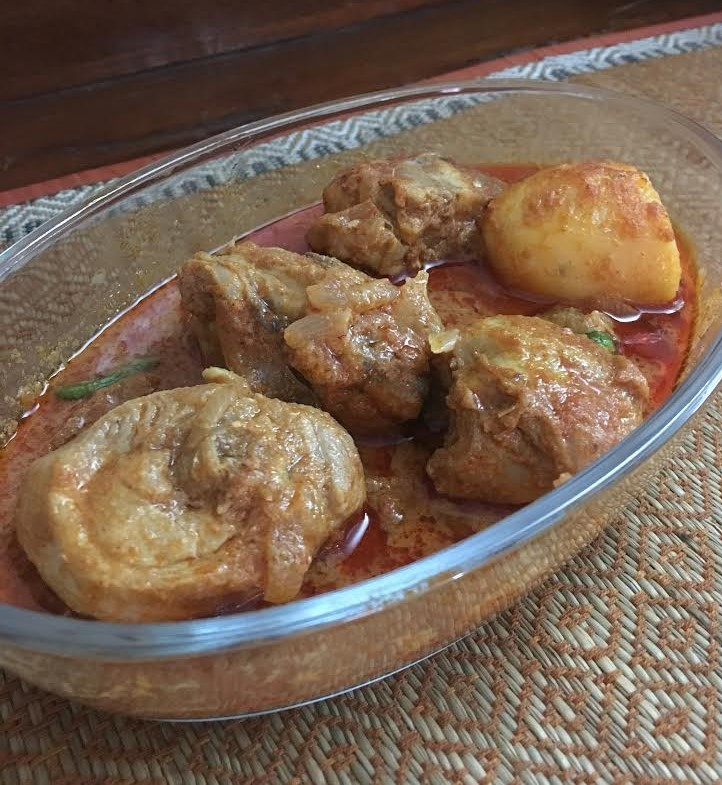 An old favourite of bygone days, when country fowls and hens were reared at home for the dinner table. This recipe is what my own mum and grand mum cooked in the olden days. A creamy coconut milk based chicken dish. Its like a stew. The same recipe could be used for present day broiler chicken.
Serves 6
Ingredients:
1 medium sized fowl jointed into fairly big pieces (preferably a country chicken)
2 cups coconut milk
3 teaspoons chopped garlic
3 medium size onions sliced
Salt to taste
2 green chillies
½ teaspoon turmeric powder
2 teaspoons chillie powder
2 teaspoons coriander powder
3 tablespoons oil
1 tablespoon lime juice
2 potatoes boiled and peeled and cut into quarters
Marinate the fowl / chicken with all the ingredients mentioned above for about 1 hour in a suitable pan.
Place the pan on high heat and cook closed for about 5 to 6 minutes.
Lower the heat and then simmer till the chicken is cooked and the gravy is thick
(If using a country fowl then it would take longer to cook). Gently mix in the potatoes.
Serve with bread or rice