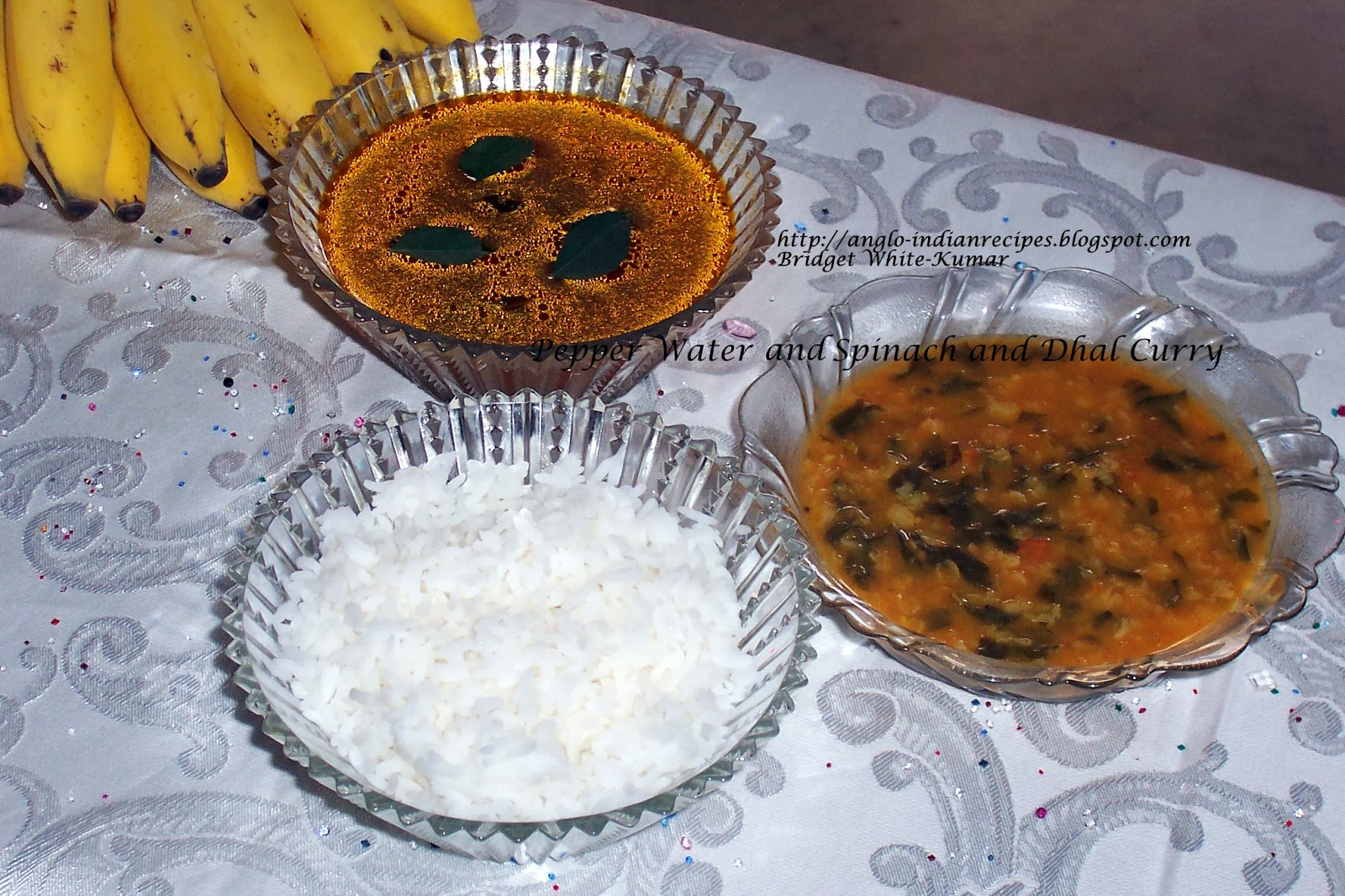 Serves 6 Preparation Time 1 hour
Ingredients
1 cup Tur Dhal,
1 cup of spinach chopped finely,
2 green chilies slit lengthwise,
2 teaspoons chillie powder,
1 teaspoon coriander powder,
½ teaspoon turmeric powder,
2 tomatoes chopped,
1 onion chopped,
1 teaspoon crushed garlic,
salt to taste
For the seasoning:
1 teaspoon mustard, 2 red chilies broken into bits and a few curry leaves and 1 tablespoon oil.
Method
Wash the dhal and cook it along with the greens, tomato, chilly powder, coriander powder, turmeric powder and onion with sufficient water in a pressure cooker.

When done open the cooker, add salt and some more water and mash well.

In another vessel, heat oil and add the mustard, broken red chilies and smashed garlic and fry for some time. When the mustard starts spluttering,

pour in the cooked dhal. Serve with rice.
0
(Visited 6 times, 1 visits today)