CULINARY TRAINING PROGRAMME IN COLONIAL ANGLO-INDIAN DISHES FOR THE NEW RESORT OF V M HOSPITALITY PRICOL GROUP AT THORAPALLI
I was contacted by the Pricol Group Coimbatore to formulate and curate a Culinary Training Programe for their Chefs and Khansamahs focussing on Colonial style Anglo-Indian cooking. Their requirement was for authentic, original, home-style recipes and methods of cooking colonial Anglo-Indian food, for their teams from their Dwara Resort at Coimbatore and their new Resort at Thorapalli at the foot of the Nilgiri Hills.
I therefore curated a 4 day course in which the basics of Anglo-Indian cooking was to be imparted to the teams with specific attention to a menu of their choosing, based on my suggestions on what they would like to include from 6 suggested menus of mine
The repertoire included a wide selection of Soups, Starters, Main Course and Dessert that are all Colonial Anglo-Indian Dishes with special emphasis on game and poultry in Dak Bungalow and Camp Style Dishes with a lot of Tiffin items, Tidbits, Short Eats, Finger Food and small pies which could be carried with the guests while on excursions and picnics in the scenic surroundings of their Resorts.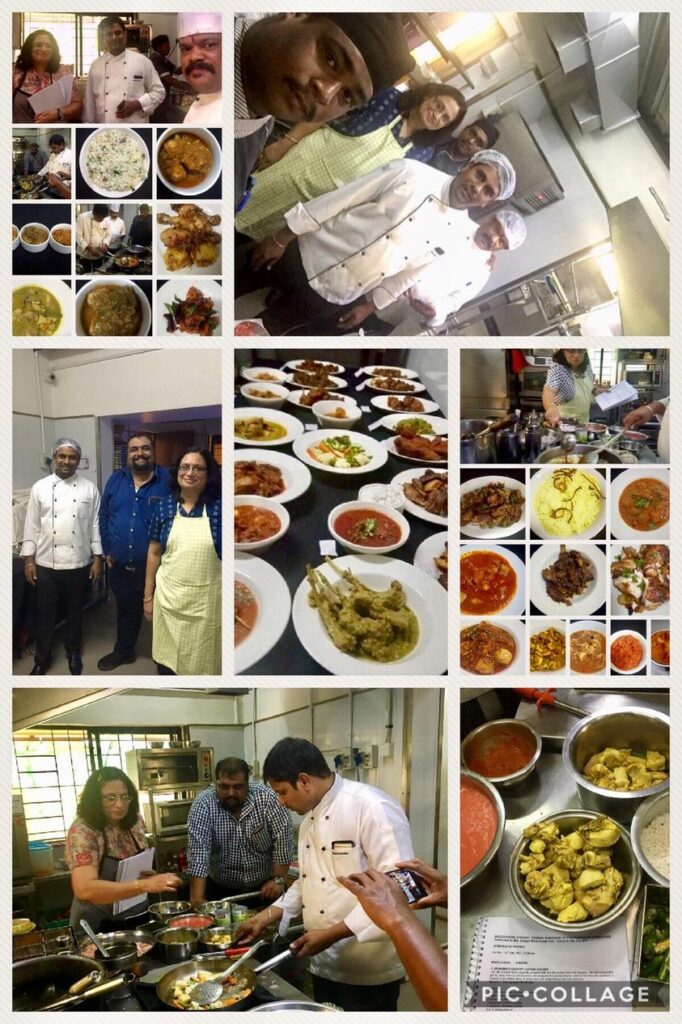 0
(Visited 12 times, 1 visits today)