COLONIAL CAPERS FROM THE CANTONMENT – ANGLO-INDIAN FOOD FESTIVAL AT THE HYATT CENTRIC BANGALORE The Hyatt Centric, Bangalore held an […]
COLONIAL CAPERS FROM THE CANTONMENT – ANGLO-INDIAN FOOD FESTIVAL AT THE HYATT CENTRIC BANGALORE
The Hyatt Centric, Bangalore held an Anglo-Indian Food Festival - 'Colonial Capers from the Cantonment' from 22nd February to 3rd March 2019 - bringing back Nostalgic and Culinary Delights of old Colonial Anglo-Bangalore at their Bengaluru Brasserie.
I assisted them in bringing back to life the old Colonial and popular Anglo-Indian dishes that took one back down memory lane of the by-gone Era. I curated 5 special menus of the old popular dishes for a 'la Carte Lunches and Buffet Dinners. The Menu varies slightly each day both for lunch and the dinner buffet so that a wider variety of Anglo-Indian Dishes were featured.
A selection of the menu that was served for lunch and dinner consisted of the following:
Starters were both Veg and Non-Veg - Pepper Chicken Bites, Vegetable Panthras (crumbfried panrolls stuffed with sautéed veggies), lamb mince Potato Chops etc were some of the starters.
The Mains had both Veg and Non-Veg. Mulligatawny Soup, Meat and Vegetable Broth, Army Camp Soup, Lentil Soup, Anglo-Indian Meat Ball Curry or Bad Word Curry Chicken in Red Wine, Country Captain, Railway Mutton Curry, Dak Bungalow Chicken, Fish in Coriander and Mint Gravy, Tangy Fish Curry, Prawn Vindaloo, Pork Vindaloo, Junglee Pulaf, Anglo-Indian Pepper Water, Beef Pepper Chops, Pepper Chicken, Lady Finger Pepper Fry, Drumstick and Potato Curry, Tomato Pilaf, Cheesy Cauliflower Bake, Saffron Coconut Rice, Anglo-Indian Doll Curry (Dhal was always pronounced as Doll by us), Pepper Ladyfingers Fry (Bandy Coy), etc, etc. A selection of Anglo-Indian pickles and relishes and our very own Devil Chutney added zing to the meal along with a huge selection of mouth-watering Desserts such as Trifle Pudding, Bread and Butter Pudding, Blancmange, Embassy Pudding, Pears stewed in Red Wine, Rose Milk Pudding, etc, etc, along with a wide selection of breads and buns - a real feast at both Lunch and the Dinner Buffet.
All credit for the very successful Anglo-Indian Food festival – Colonial Capers from the Cantonment goes to Executive Chef Manish Uniyal, Chef Debaditya Chakraborty, Chef Babu Ram, and their whole team for their excellent interpretation of my recipes, and bringing out these old delicacies perfectly each day. Executive Chef Manish added his own special touches to make the whole experience so memorable. The Culinary spread was enjoyed by all who came to savour these old Anglo-Indian Delicacies and they went back with happy tummies.
Thank you very much Chef Manish, Chef Debaditya, Chef Babu Ram, and the whole kitchen team, Mr Preetam Rai Manager Food and Beverage, Ms. Anum Ajani Manager Marketing and Communications and all at the Hyatt Centric Bangalore for giving me this opportunity to showcase our Community's Cuisine. It was an honour and a real pleasure to have been associated with this One-of-a-kind Food festival. May God bless you all.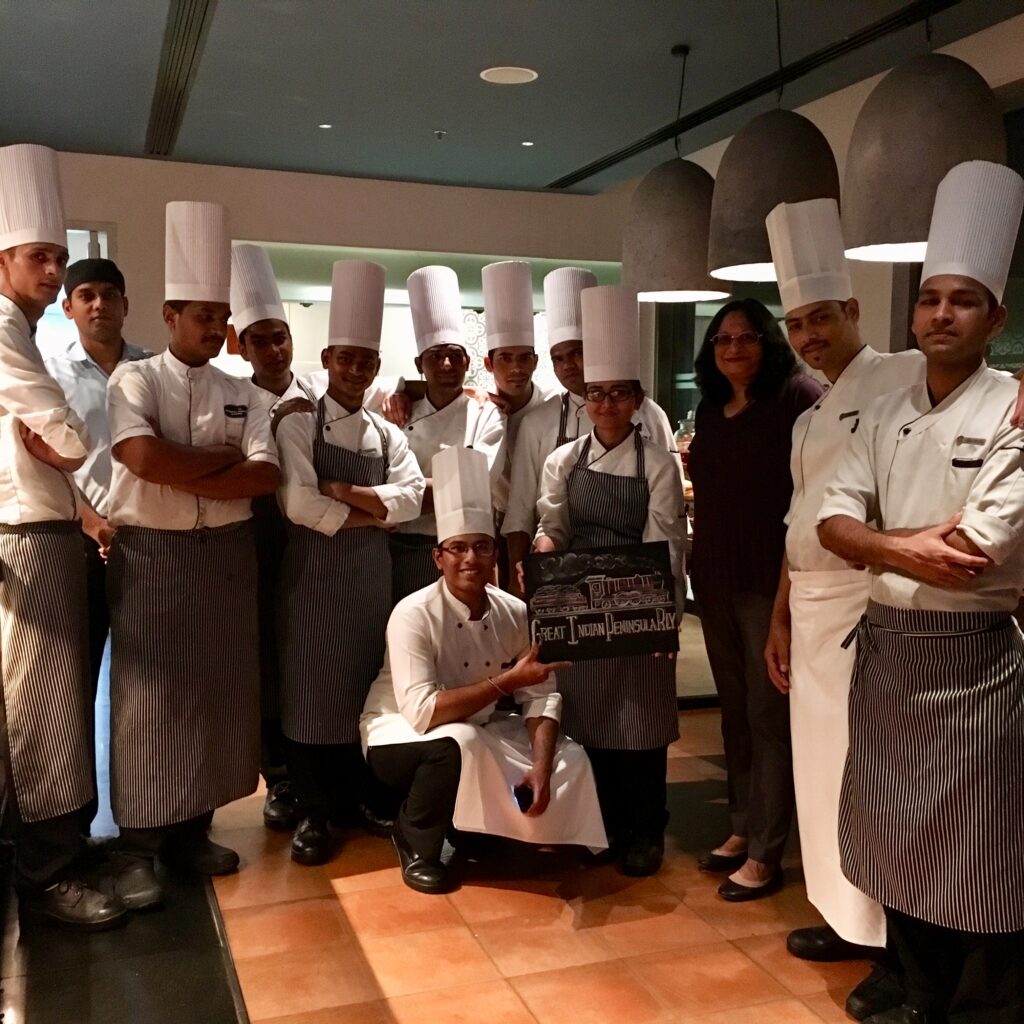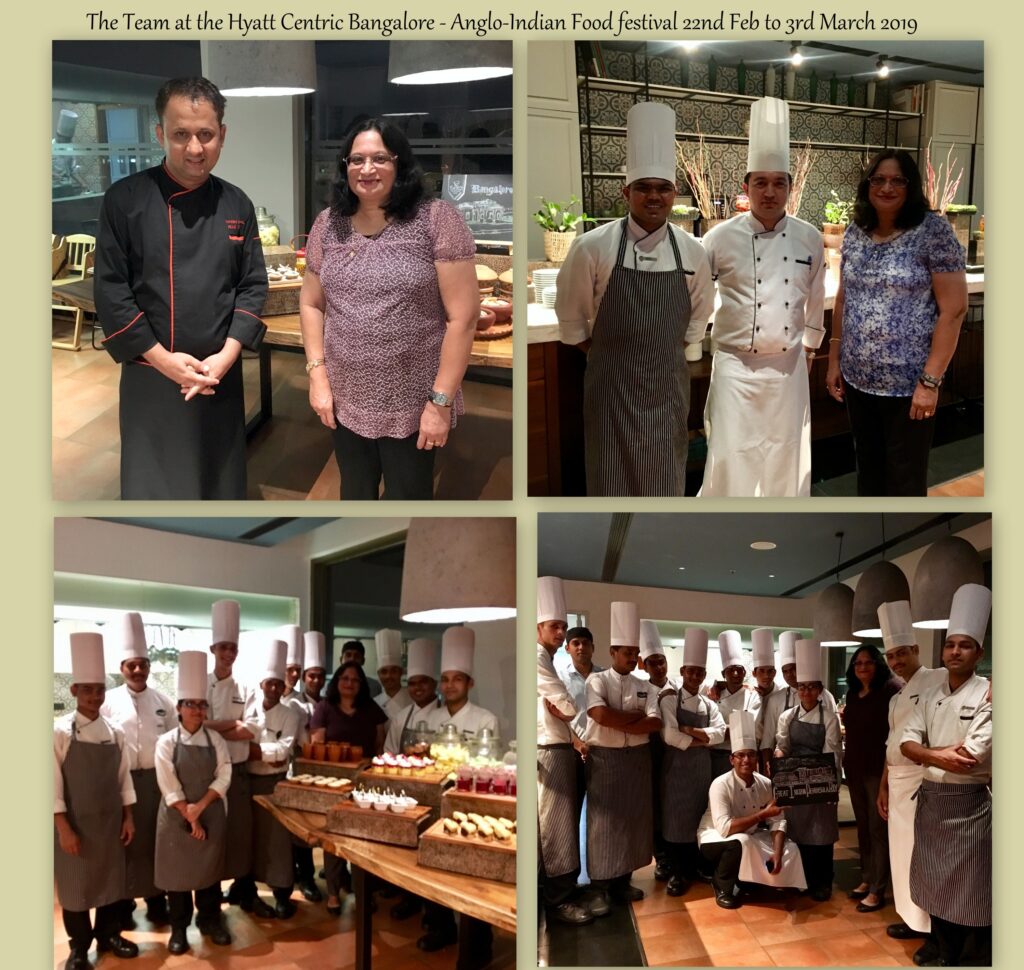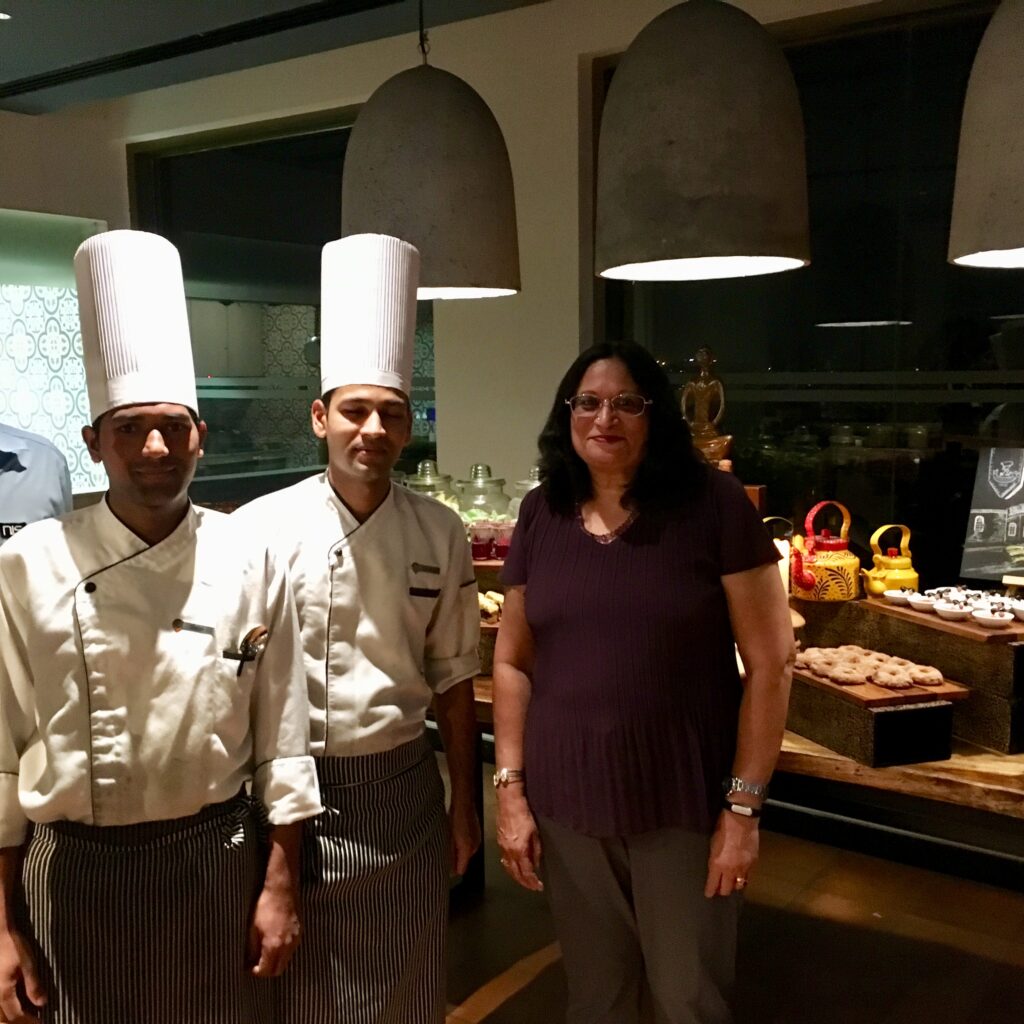 (Visited 11 times, 1 visits today)