BRIDGET WHITE-KUMAR – RECIPE BOOK AUTHOR AND FOOD CONSULTANT –WINNER OF GOURMAND WORLD COOK AWARDS 2012 Bridget White-Kumar is a […]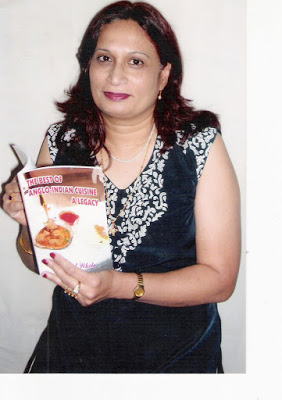 BRIDGET WHITE-KUMAR – RECIPE BOOK AUTHOR AND FOOD CONSULTANT –WINNER OF GOURMAND WORLD COOK AWARDS 2012
Bridget White-Kumar is a Cookery Book Author, Food Consultant and Culinary Historian. She has authored 7 Recipe books on Anglo-Indian Cuisine. Her area of expertise is in Colonial Anglo-Indian Food and she has gone through a lot of effort in reviving the old forgotten dishes of the Colonial British Raj Era. Her 7 Recipe books are a means of preserving for posterity, the very authentic tastes and flavours of Colonial 'Anglo' India, besides recording for future generations, the unique heritage of the pioneers of Anglo-Indian Cuisine.
Her Recipe book ANGLO-INDIAN CUISINE – A LEGACY OF FLAVOURS FROM THE PAST was selected as 'Winner from India' Under the Category: 'BEST CULINARY HISTORY BOOK IN INDIA by GOURMAND INTERNATIONAL SPAIN, GOURMAND WORLD COOK BOOKS AWARDS 2012. This prestigious Award is 'THE OSCARS' for Cook Book Writers. Awards are given every year for various categories and genres ie for Cook Book Authors, Cook Books, Chefs, Wine makers, etc selected from all over the World and she won this award in 2012.
Being an Independent Freelance Consultant on Colonial Anglo-Indian Cuisine, Bridget has assisted many Restaurants, Hotels and Clubs in Bangalore and elsewhere with her knowledge of Colonial Anglo-Indian Food besides helping them to revamp and reinvent their Menus by introducing new dishes which are a combination of both Continental and Anglo-Indian. Many of them are now following the Recipes and guidance given by her and the dishes are enjoyed by both Indian and Foreign Guests.
She has conducted Cooking Workshops and Training Sessions on Colonial Cuisine of the British Raj, for the staff at The Oberoi Mumbai, Sujan Luxury Rajmahal Palace Jaipur and Sher Bagh Ranthambore, The Bangalore Club, The Taj Conemara Chennai, The Taj West End Bangalore, Vivanta by Taj Whitefield, Cochrane Place Kurseong Darjeeling, Bow barracks Bangalore, etc, etc., besides conducting and assisting at Cooking Demos and Anglo-Indian Food festivals at various places.
Bridget also conducts Cooking Classes and Demos on Anglo-Indian Cuisine in Bangalore and various places across the country such as Clubs, Restaurants, Women's Groups, Corporate Offices, etc. Her One-of-a-kind Interactive and Hands on Culinary Training Workshops in Bangalore where participants learn the fine art of preparing delicious Colonial Anglo-Indian Dishes have been very well received and attended. She is always ready to share and talk about Recipes and Food.
These are the books authored by her.
1. Anglo-Indian Cuisine - A Legacy of Flavours from the Past
2. Anglo-Indian Delicacies
3. A Collection of Anglo-Indian Roasts, Casseroles and Bakes.
4. The Anglo-Indian Festive Hamper.
5. The Anglo-Indian Snack Box.
8. A Collection of Simple Anglo-Indian Recipes
9. Kolar Gold Fields Down Memory Lane.
To order copies of the books she can be contacted on +919845571254
Websites: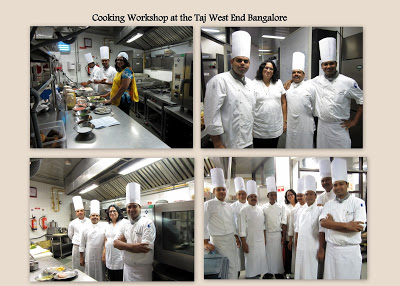 (Visited 13 times, 1 visits today)