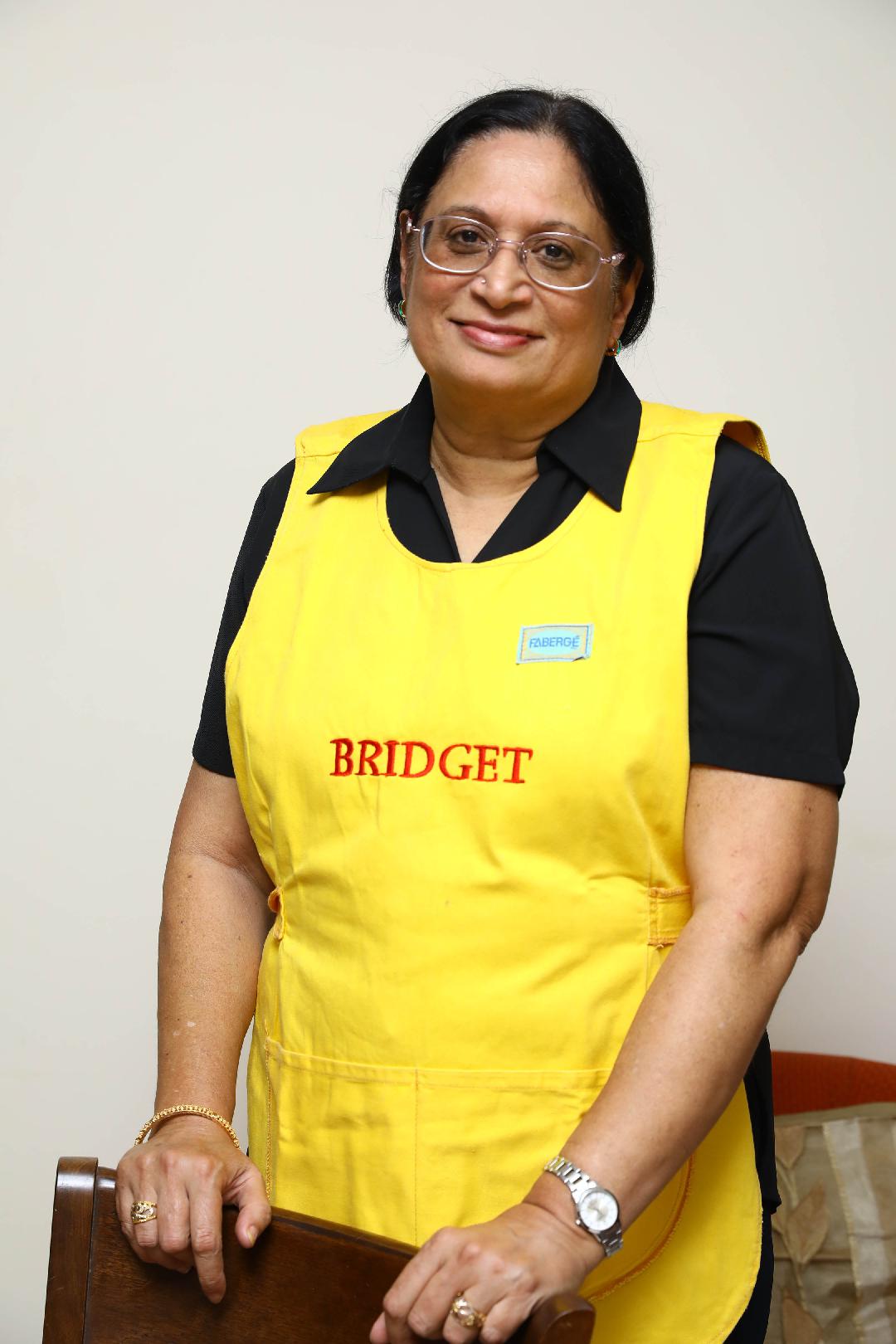 My name is Bridget White-Kumar. I am a Cookery Book Author and Independent Food Consultant and Trainer in Colonial Anglo-Indian Cuisine at Bangalore, India.
I have authored 8 Cookery Books on Anglo-Indian Cuisine. My area of expertise is in Colonial Anglo-Indian Food and I have gone through a lot of effort in reviving the old forgotten dishes of the Colonial British Raj Era. My Recipe books are a means of preserving for posterity, the very authentic tastes and flavors of Colonial 'Anglo' India, besides recording for future generations, the unique heritage of the pioneers of Anglo-Indian Cuisine.
One of my Recipe books ANGLO-INDIAN CUISINE – A LEGACY OF Flavors FROM THE PAST was selected as 'Winner from India' under the Category: 'BEST CULINARY HISTORY BOOK' (COUNTRIES) by GOURMAND INTERNATIONAL SPAIN, GOURMAND WORLD COOK BOOKS AWARDS 2012.
I am a Food Consultant on Colonial Anglo-Indian Food Related matters. I take up professional assignments on Colonial Anglo-Indian Cuisine as under:
Create and Curate Recipes and Menus of Colonial Anglo-Indian Cuisine for a variety of clients.
Culinary Workshops and Training Programs for Chefs and Kitchen Staff in Colonial Anglo- Indian Dishes in large Hospitality Houses and Restaurants. Each Training Program is specially curated to suit the specific needs of each Client, focussing only on Colonial Anglo-Indian Cuisine and heritage Anglo-Indian Dishes.
Assist in conducting Anglo-Indian Cuisine Food Festivals and Food Promotion Events at Restaurants, Hotels, Clubs, etc
Cooking Demos at Clubs, Women's Groups, Corporate Offices, Schools, Colleges, etc.
Organizing and judging Cooking Competitions, Food Seminars, etc., at Schools and other Institutions.
Visiting faculty / Motivational Speaker for students of Hotel Management Colleges, etc.
Cooking Classes for small groups on a variety of everyday Indian and Anglo-Indian Dishes, either one-on-one or Group based depending on the  preference of the Clients.
I can be contacted on +919845571254 or email [email protected] Website: https://bridget-white.com
(Visited 359 times, 1 visits today)